 Art and creativity are embodied by the residents of JHP, some of whom have been in the building for decades.

One of the most important residents is Berlin's original "action artist" and former gallery owner, who in the 1950's single-handedly saved the building from demolition. Traces from this artist still pop-up around the city today. Other creatives, including film professionals, an artist management agency and a designer menswear label have a base in the JHP. Lovis Corinth, an important artist of German Impressionism at the turn of the century (alongside Max Slevogt and Max Liebermann), once also called JHP home.

Continuing in this tradition, events and exhibitions take place regularly at the JHP, inviting the public to share in the creative energy that permeates the building and is part of the city's identity.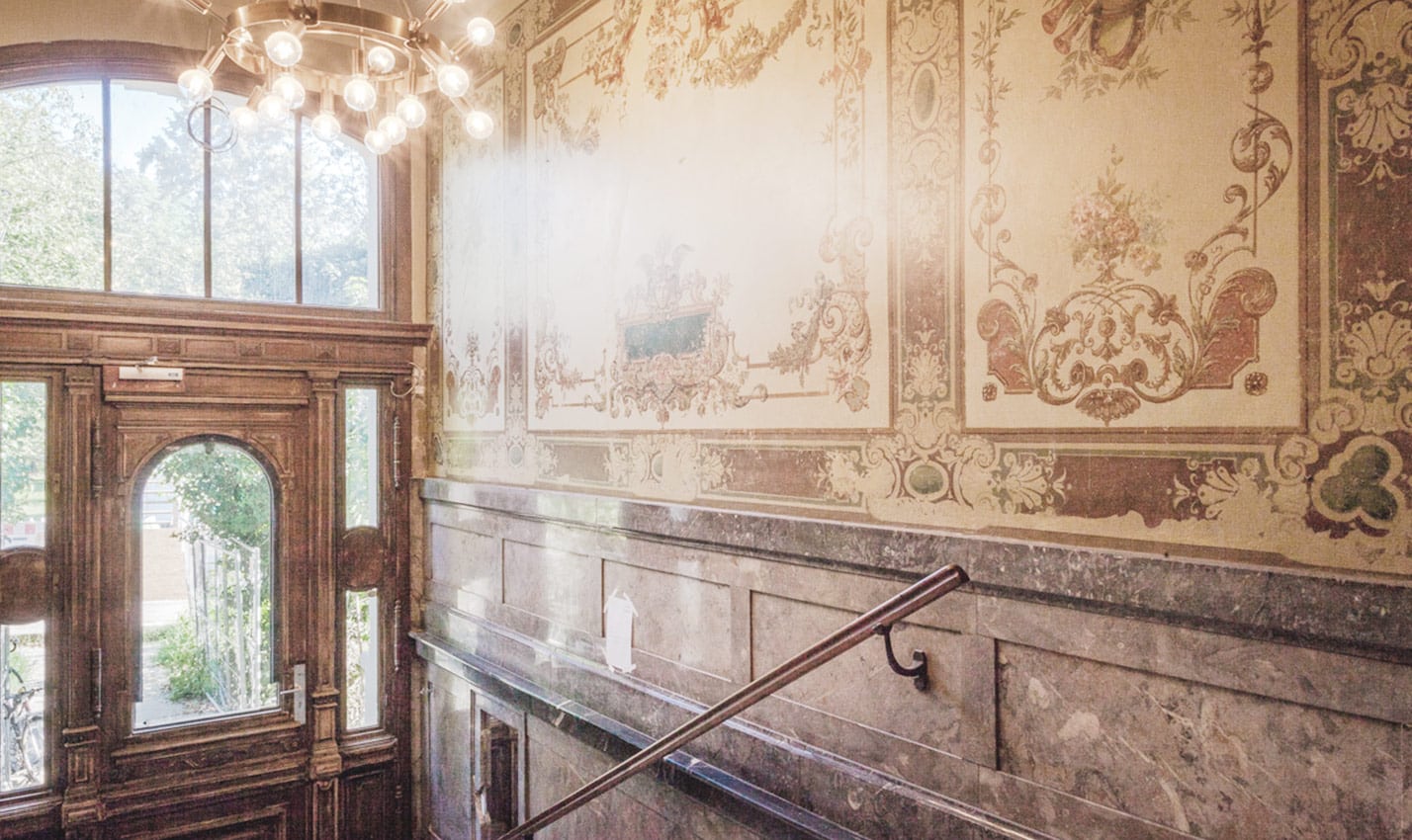 Balance
Find balance, value moderation, keep track of priorities, minimize stress, be creative and nurture positive energy.
The atmosphere that JHP radiates must be experienced in person.
It is this energy that has a magnetic effect to both residents and visitors alike.
The list of creative residents and the innumerable film productions on site is testament to the building's continuing allure.
Treppenhaus
Or is it the imposing, cast-iron stairwell made by Gustav Eiffel that can be found at the end of the delicated painted vestibule? Looking up the seemingly endless source of inspiration?
This decision will be left to the future audience who will join us on "Heritage Day" (Tag des Denkmals) or on one of the planned stairwell events.
We look forward to welcoming the public during the annual heritage days and the regular events and exhibitions in house.