 Located in the heart of Berlin on the street of the same name, the Joseph Haydn Palais is a very special building.
Built in 1886/1887 by renowned architects Ende and Böckmann, the 5-story building was typical for the Hansaviertel district, an affluent area dominated by villas and stately manors. In the Second World War, due to the proximity to the Reichstag (German Parliament), almost 90% of all the buildings in the vicinity were destroyed. It is a miracle that JHP remained almost entirely intact.
Now surrounded by prize-winning, mid-century architecture built after the war, the neoclassical facade und triangular floor plan of the JHP stands out even more starkly. Yet most impressive, and a well-kept secret to historical enthusiasts, is the 20 metre high, cast-iron, spiral staircase conceived by Gustav Eiffel in the main foyer. This has been featured in a number of films in modern cinema.
Today, the JHP is the only building with official heritage status ("altbau") in the Hansaviertel district.
1886/1887
Hermann Ende, president of the Academy of Arts, and Wilhelm Böckmann, Chairman of the Architect Association, planned and built the JHP in the Hansaviertel district of Berlin in 1886/1887.
Hermann Ende and Wilhelm Böckmann
Both men headed one of Berlin's foremost architectural bureaus and were important representatives in their profession. Their unmistakable style can be found in numerous buildings such as inter alia, the edifice of the German Union Bank (today Deutsche Bank), the former Hotel de Rome (today the Humboldt University), many buildings of the Berlin Zoo and even several imperial edifices in Tokyo, Japan. They contributed to the Reichstag and the Hamburg City Hall as well.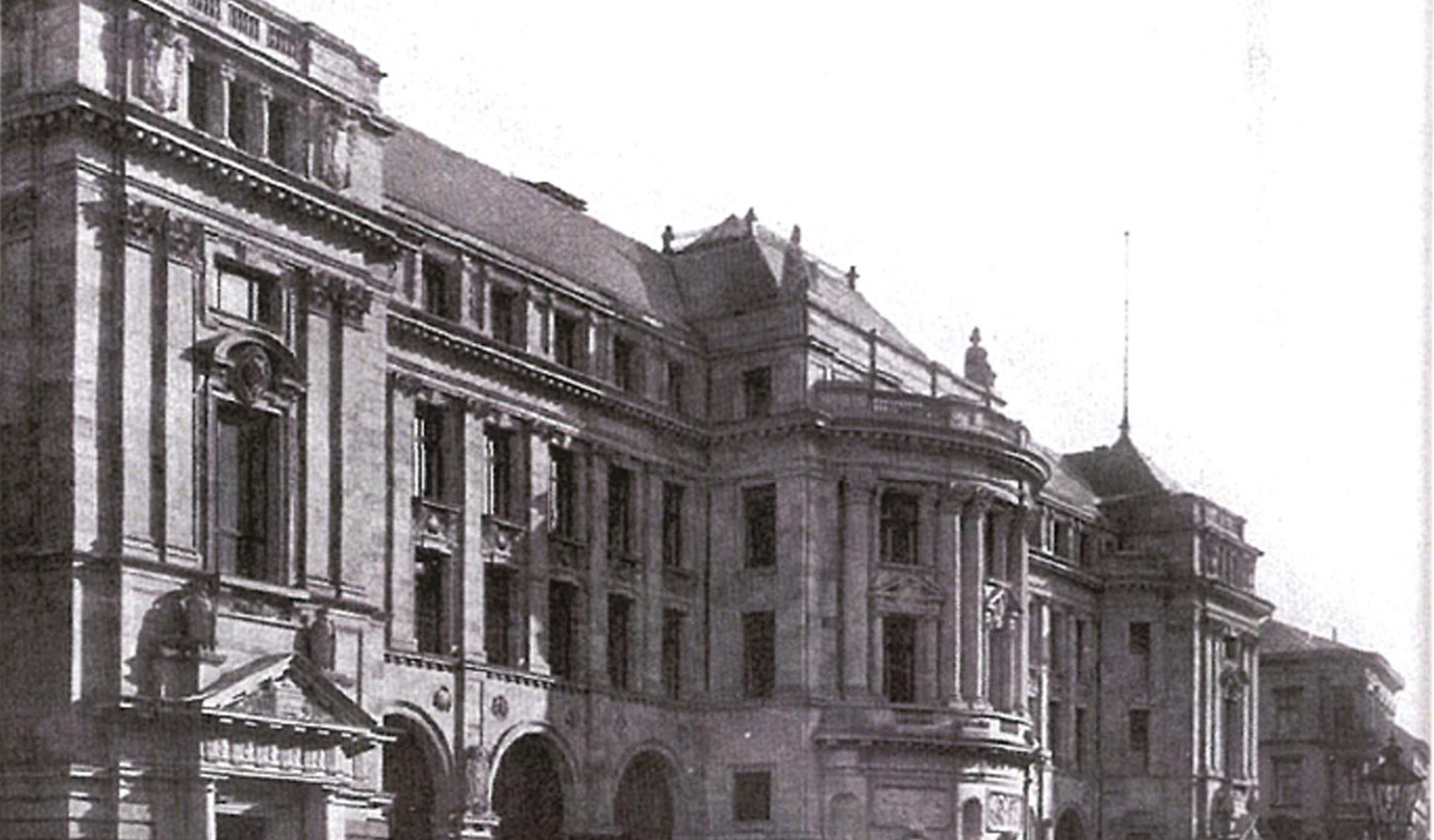 1939-1945
During the Second World War, air raids destroyed 90% of the district's houses and almost all of the remaining buildings were demolished for the International Building Exhibition in 1957.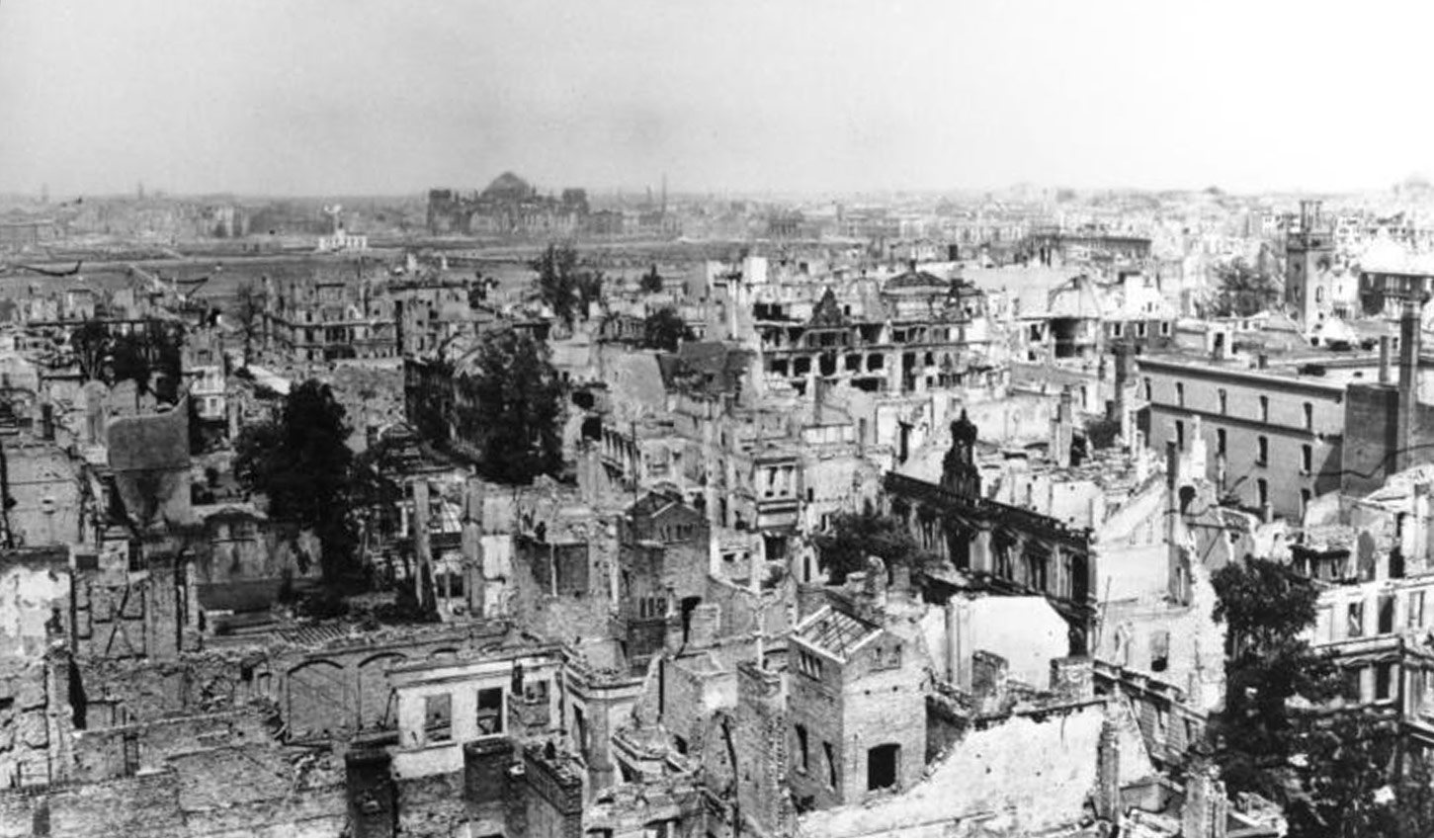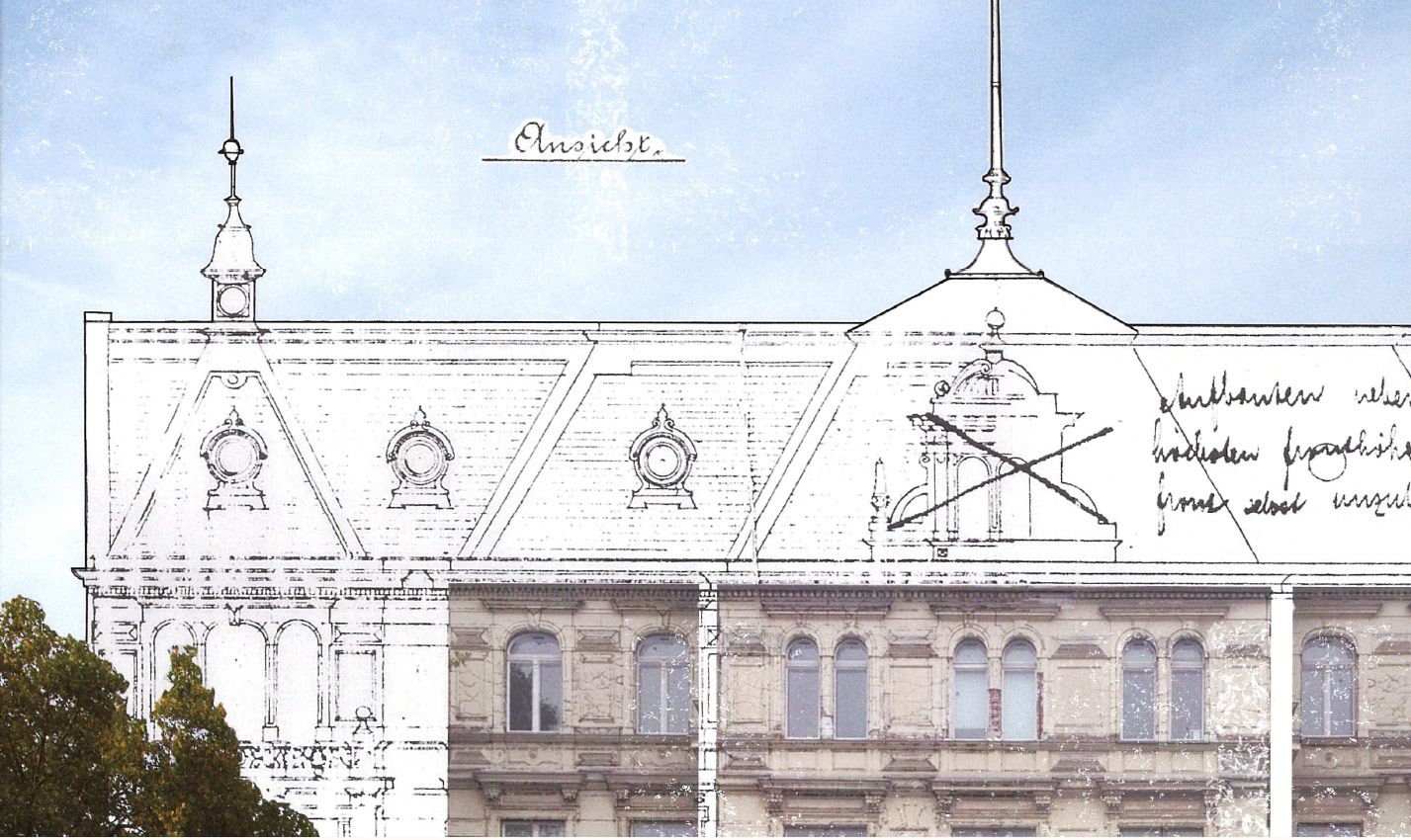 The JHP survived, with exception of the attic, which had been scantily rebuilt at the end of the war. Today it is a beautiful relic of its architectural era. Some traces of the war have been left on purpose as a reminder for future generations.
Hansaviertel
In the immediate vicinity, famous architects such as Alvar Aalto, Paul Baumgarten, Egon Eiermann, Walter Gropius, Arne Jacobsen, Oscar Niemeyer, and Max Taut shaped the face of the present-day Hansaviertel district with their edifices of classical modernism in the 1950s.
Like all green areas of the Hansaviertel district, the property directly opposite the JHP was classified as a garden monument and the "Berlin Pavillon", today a restaurant, was erected.
In 1995, the entire Hansaviertel district was declared a listed monument, however recent attempts to include it together with the Karl-Marx-Allee as a UNESCO World Heritage site were not successful.